Alberta Healthy Communities Hub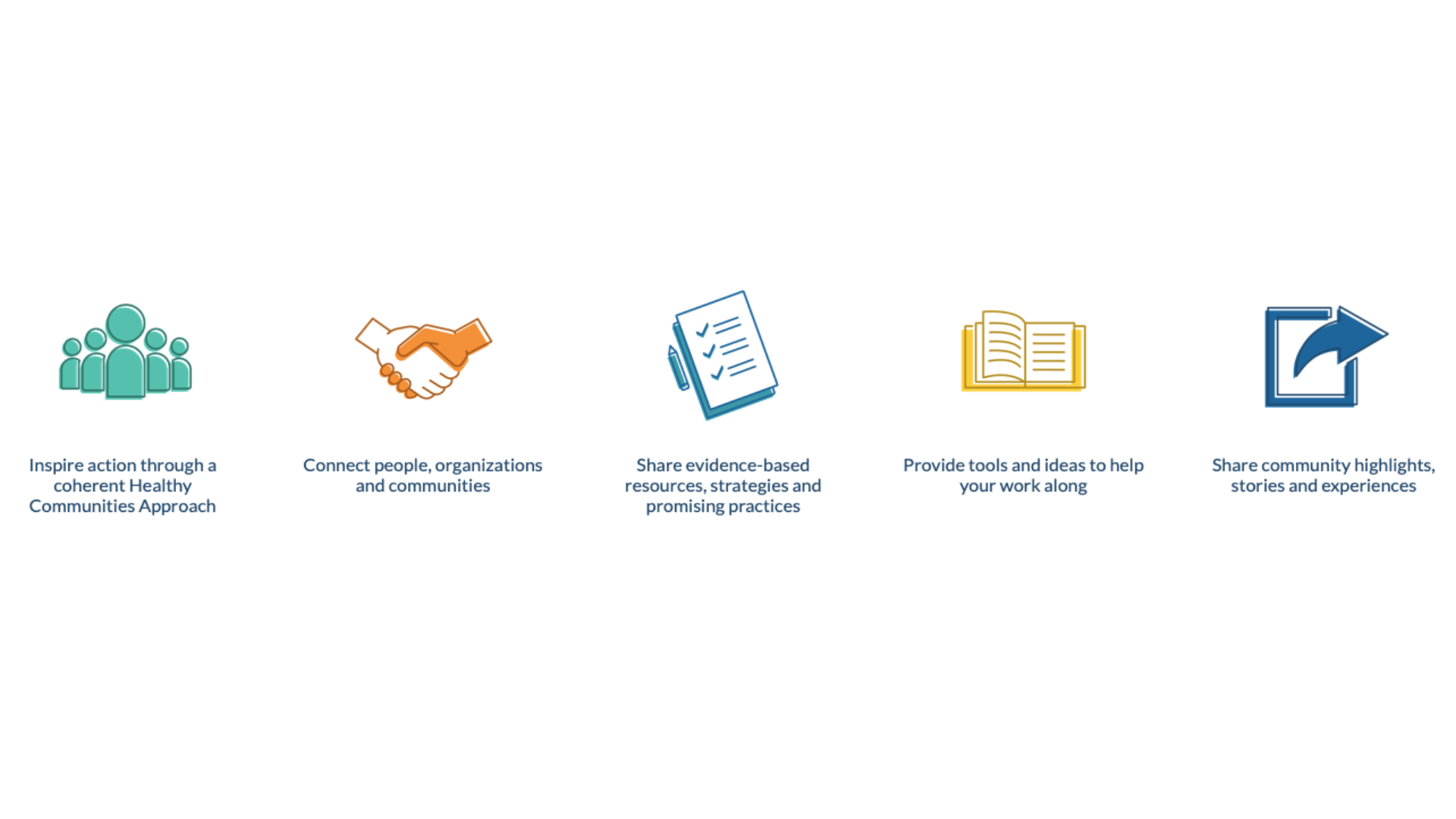 The Healthy Communities Hub is a place where the people of Alberta can connect, share and learn as they plan and build healthy communities. The Hub supports communities on their journey towards building supportive, health-promoting environments.
Their purpose is to:
Inspire action through a coherent Healthy Communities Approach
Connect people, organizations and communities
Share evidence-based resources, strategies and promising practices
Provide tools and ideas to help your work along
Share community highlights, stories and experiences
The Alberta Healthy Communities Hub is a part of the broader Alberta Healthy Communities Approach currently being piloted in communities throughout Alberta.
The Hub was developed by the community team, the Cancer Prevention and Screening Innovation (CPSI) team, Alberta Health Services, alongside partners provincially and nationally.
READ MORE HERE
By

Subject Area

Housing
Mental Health and Wellness
Food & Nutritional Support
Social Connectedness / Social Isolation
Information, Referral, & Advocacy
Physical Activity

Audience

Service Providers (Non-profits, Community Organizations, Local government)
Government
Health Authorities
Academics