Ageism through the ages: A sustained theme on ageism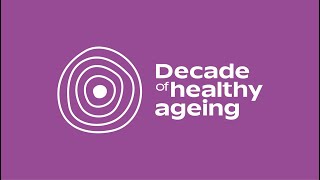 Ageism through the ages is a sustained theme on ageism between 1 October (UN International Day of Older Persons) and 20 November 2021 (World Children's Day), running as a part of the Global Campaign to Combat Ageism.
During this month and a half, activities here on the Decade Platform and on social media as well as a range of events run by stakeholders around the world will bring attention to ageism through the life-course, giving initial focus to ageism as it affects older people at the beginning of October and moving progressively towards ageism as it affects younger people and children.
Get involved with Ageism through the ages today by accessing the events, resources, activities, and knowledge featured on this hub, which will be regularly updated throughout the duration of this initiative.
READ MORE HERE
By

Subject Area

Information, Referral, & Advocacy
Ageism
Organizational Development

Audience

Service Providers (Non-profits, Community Organizations, Local government)
Government
Health Authorities
Caregivers, Seniors & Volunteers
Academics