Report: Affordable Lifetime Pension Income for a Better Tomorrow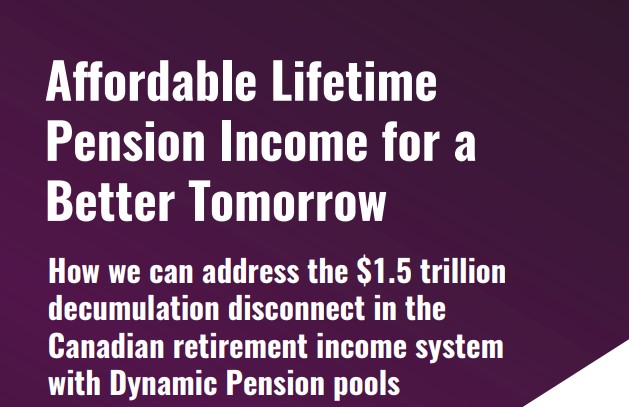 A new report published by the National Institute on Ageing (NIA) and the Global Risk Institute (GRI), explains why Dynamic Pension (DP) pools are urgently needed to make retirement income security possible for millions of Canadian seniors.
With 10 million baby boomers now entering retirement—with longer life expectancies and a greater dependency on private savings to sustain them—it's more important than ever to find solutions that will help retiring Canadians turn their accumulated savings into low-cost lifetime pension income.
DP pools are already recognized as a powerful decumulation solution in other ageing countries around the world; however, they aren't broadly available in Canada today.
The report provides guidance on how to remove unnecessary obstacles and clear the path for this important solution.
Website Link
---
By

National Institute on Ageing & Global Risk Institute

Subject Area

Safety, Security, Finances, & Personal Planning
Information, Referral, & Advocacy

Category

Research & Evidence
Research & Reports
Best Practices