Supporting Alberta's Most Vulnerable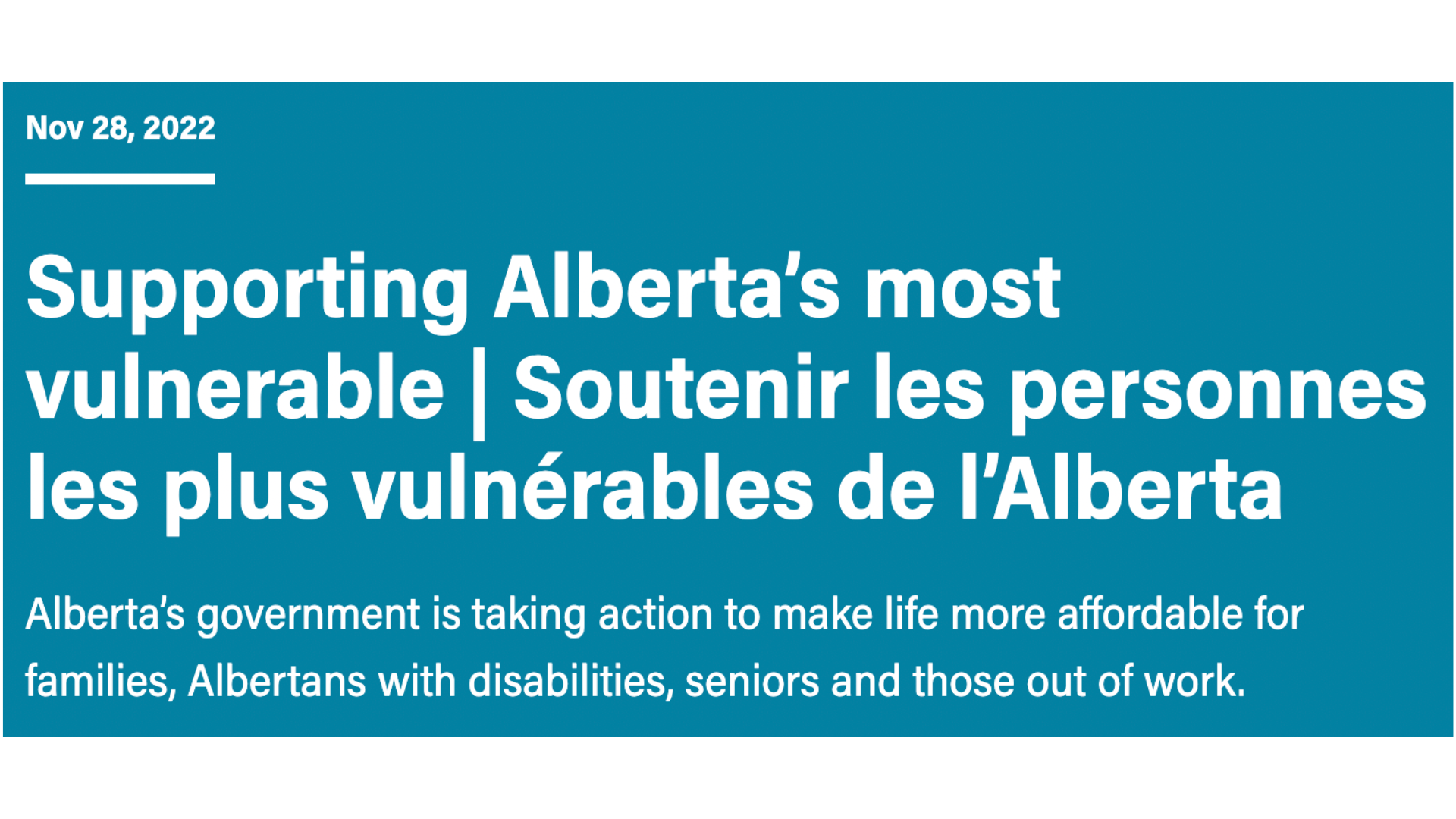 Alberta's government is taking action to make life more affordable for families, Albertans with disabilities, seniors and those out of work.
Alberta's economy has recovered strongly, but Albertans are struggling to heat their homes and feed their families and the government wants to help.
Thousands of Albertans who rely on social benefits are being affected by the increased cost of living due to rising inflation. Alberta's government is stepping up to provide support to those who need it most by adjusting AISH, Income Support, the Alberta Seniors Benefit and Alberta Child and Family Benefit rates by six per cent to match the rate of inflation. Moving forward, these programs will continue to be indexed with inflation to ensure low-income Albertans have the resources to afford their basic needs.