Statement by the Prime Minister on National Indigenous History Month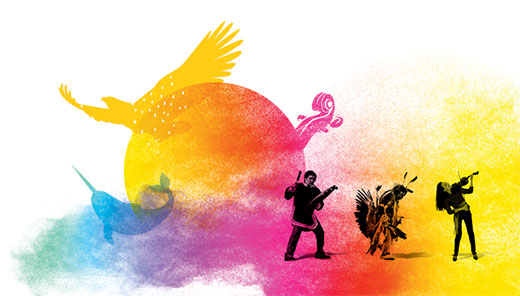 The Prime Minister, Justin Trudeau, today issued the following statement on National Indigenous History Month:
"Indigenous Peoples have lived on this land for time immemorial and their unique histories shaped the Canada we know today. Today, we mark the beginning of National Indigenous History Month, a month in which we celebrate the rich and varied stories, achievements, and resilience of First Nations, Inuit, and Métis peoples.
"Only when we learn about and honour the rich history and cultures of Indigenous Peoples in Canada, can we truly walk the path of reconciliation. This month, I invite Canadians to seek out the educational opportunities presented by National Indigenous History Month: engage in local Indigenous-led events and discover books, movies, and music by Indigenous artists. Follow the GCIndigenous Instagram account to learn about inspiring Indigenous trailblazers. Download the Reconciliation: A Starting Point app to learn about the Truth and Reconciliation Commission's Calls to Action, which are helping us chart a new and better path forward for Indigenous Peoples and for everyone in Canada.
"We cannot separate Indigenous history from our country's history of colonialism and its lasting impacts, including systemic racism, inequality, and discrimination against Indigenous Peoples. In recent years, the findings of unmarked graves at the sites of former residential schools across the country have served as an important reminder of the pain Indigenous communities continue to bear and the work that remains on the journey of healing.
"National Indigenous History Month is an opportunity to recognize and honour Indigenous history in our communities and across the country. As Indigenous Peoples from coast to coast to coast work to revitalize their cultures and languages, the Government of Canada will continue to be there with support. This month, we recommit to learning from and listening to the stories of Indigenous Peoples to help build a stronger and more inclusive country for everyone."