Increasing Continuing Care Capacity in Edmonton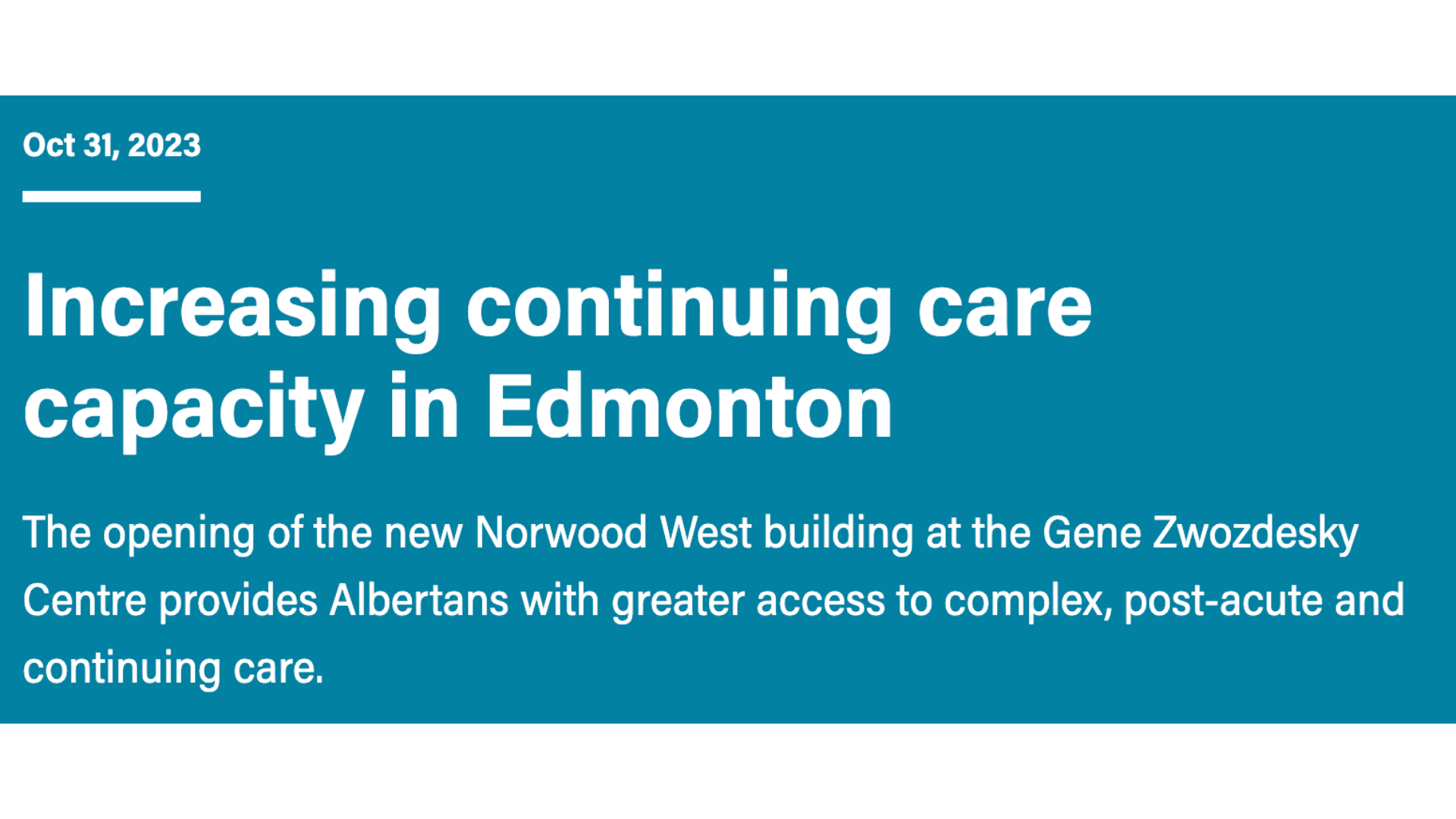 October 31, 2023: The Gene Zwozdesky Centre at Norwood provides Edmontonians with the complex care they require in a safe and supportive environment. The opening of the new Norwood West building increases the continuing care capacity by 29 beds for a total of 234. The additional capacity will help address pressures on the health system by reducing the demand for emergency department visits, inpatient acute care services in hospitals and continuing care placements.
The 38,000-square-metre Gene Zwozdesky Centre will feature a fully accessible green roof, dental clinic, hemodialysis satellite unit, new ambulatory clinics and an expanded CHOICE Program.
CapitalCare, which has proven expertise in providing continuing and palliative care, will operate the Gene Zwozdesky Centre. Together, CapitalCare, AHS and Covenant Health will each deliver programs from their respective portfolios at this location.