Healthy Aging - Alberta Summit 2023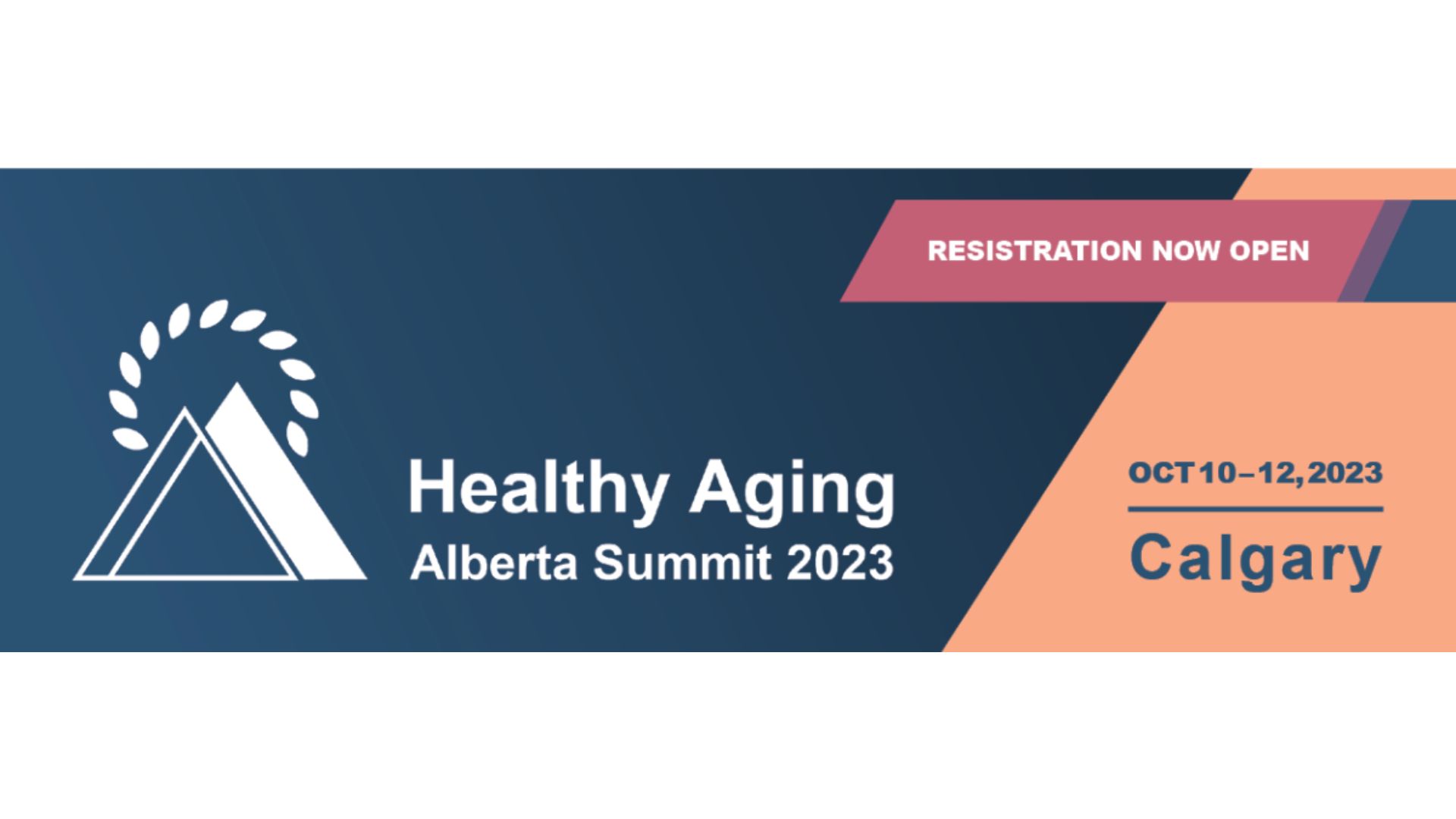 Healthy Aging – Alberta Summit 2023 - REGISTER NOW!
(In-Person Sold out. Only Virtual Tickets Available at this time)
REIMAGINING AGING: Leading the way for an integrated approach
October 10-12, 2023 
Deerfoot Inn and Casino, Calgary, Alberta 
Healthy Aging Alberta (HAA) and The Alberta Association on Gerontology (AAG) are excited to invite you to the Healthy Aging - Alberta Summit 2023. This Summit will be the first of its kind in Alberta and a seminal event in bringing people together across sectors towards a united purpose of making Alberta one of the best places to grow older through the coordination and integration of community-based services.
The Summit will offer three days of collaborative learning and planning for the future through discussion on cross-sector relevant issues and challenges, innovative service delivery models, and impactful conversations around policy development and systems transformation to better support older Albertans aging in communities across the province. The discussions and collaborations at this Summit will build regional and provincial capacity and directly support healthy and empowering communities for older Albertans. 
Summit Program
Below is a brief schedule overview, which combines learnings, collaboration opportunities, and sector development conversations.
To see the full schedule, please visit the Alberta Summit 2023 site here.
Day 1
"Reimagining Aging" 
Setting the stage for the future 
Seeing & Seizing a Future of Longevity & Opportunity: 
Demographics Shape Our Future: Laura Tamblyn Watts, CEO, CanAge 
Developing an Age Positive Culture (Justice, Equity, Diversity & Inclusion): Dr. Marvin Washington, U of A 
Developing an Age-Positive Culture:  
(anti-ageism): Carl Honore  
Moving Forward in Alberta, With Two Key Strategies for Change:
Health & Wellness Navigation with Alberta Blue Cross and Living Well with Dementia with Alzheimers Calgary 
Ending Day 1 with Motivation to Go Forward:  
Drawing Inspiration from a Panel of Exemplary Citizens/ Role Models in our Communities  
Evening Reception (5-8 pm): 
Connecting & Celebrating Our Diversity   
Days 2 and Day 3 
"Leading the Way for an Integrated Approach"  
Promising practices for the way forward 
Keynote Speakers Set the Stage for Changes in How we Think and Work Together in Communities: 
Social Enterprise Within the Community-Based Seniors Serving Sector: Shaun Loney 
Collaboration Between Communities, Municipalities, & Government: Dr. Amara Enyia 
Asset-Based Community Development: Dr. Cormac Russell  
Concurrent Sessions Share Promising Practices from Across the Province; Areas of Change to Co-Create the Future:
Access to community services to enhance connection, independence, and wellbeing 
The integral role of caregivers and caregiver support 
Affordable & accessible assisted transportation 
Older adult mental health in rural & remote communities 
Age-positive justice, diversity, equity, and inclusion strategies; elder abuse 
Opening the door to Aging in Place and housing strategies 
Providing integrated care in rural communities 
Community-based workforce strategy  
Social Prescribing, Healthy Aging Framework, Home Supports, Transportation, Diversity Panels, and more!  
Evening Gala (5-9pm):
Celebrating the journey we are on!
Registration
Healthy Aging Alberta (HAA) and the Alberta Association of Gerontology (AAG) are pleased to bring together three days of integrated learning and sessions and have developed a schedule full of learning opportunities with leaders and changemakers in the field.  
Can't make it in person? Don't worry! All sessions will have live broadcasts with virtual engagement and networking opportunities for online attendees. HAA staff and volunteers will moderate online sessions with breakout rooms and participatory activities. Sessions will be recorded and accessible after the conference. 
Early Bird
In-Person Full Conference Pass: $350- Tickets now closed
Virtual Full Conference Pass: $120- Tickets now closed
Early Bird Registration ends JUNE 30! 
Regular
In-Person Full Conference Pass: $400- Tickets now closed
Virtual Full Conference Pass: $200- Virtual tickets still available!
Keynote Speakers
We are pleased to offer a spectacular lineup of sessions with world-renowned speakers! For a full list of sessions and speakers please visit the Alberta Summit 2023 site here.
Social Explorer | Author | Public Speaker
Canadian Journalist | Best-selling Author
Author | Speaker | Social Innovator 
DR. AMARA C. ENYIA,  JD, PhD  
Strategist | Public Policy | Social Impact
About our Hosts
Healthy Aging Alberta 
Healthy Aging Alberta (HAA) is a rich network of community-based senior serving organizations and allies across our province united by a shared vision: to make Alberta one of the best places in the world to grow older. HAA was established to connect community-based seniors serving (CBSS) organizations with larger systems such as health, housing, and the disabilities sector. HAA seeks to enhance the lives of older Albertans by uniting the organizations that serve them. This work is being done for the community, by the community. Together we will empower, support, and inspire older adults to age on their terms while improving health and social outcomes. We need to come together as a coordinated, well-supported sector ready to fulfill our role in the seniors' continuum of care. 
Alberta Association on Gerontology 
Alberta Association on Gerontology (AAG) is a not-for-profit, member-based organization that was established in 1980 to bring together a multi-disciplinary group of professionals, researchers, cross-sectoral service providers, older adults, educators, and students to improve the lives of older Albertans. Since then, AAG has evolved to include a focus on advocacy for the transformation of services at the provincial and national levels through its unique mix of stakeholders.


If you have any questions or trouble registering, please connect with us at summit@healthyagingalberta.ca