Expanding Home Support Services for Alberta Seniors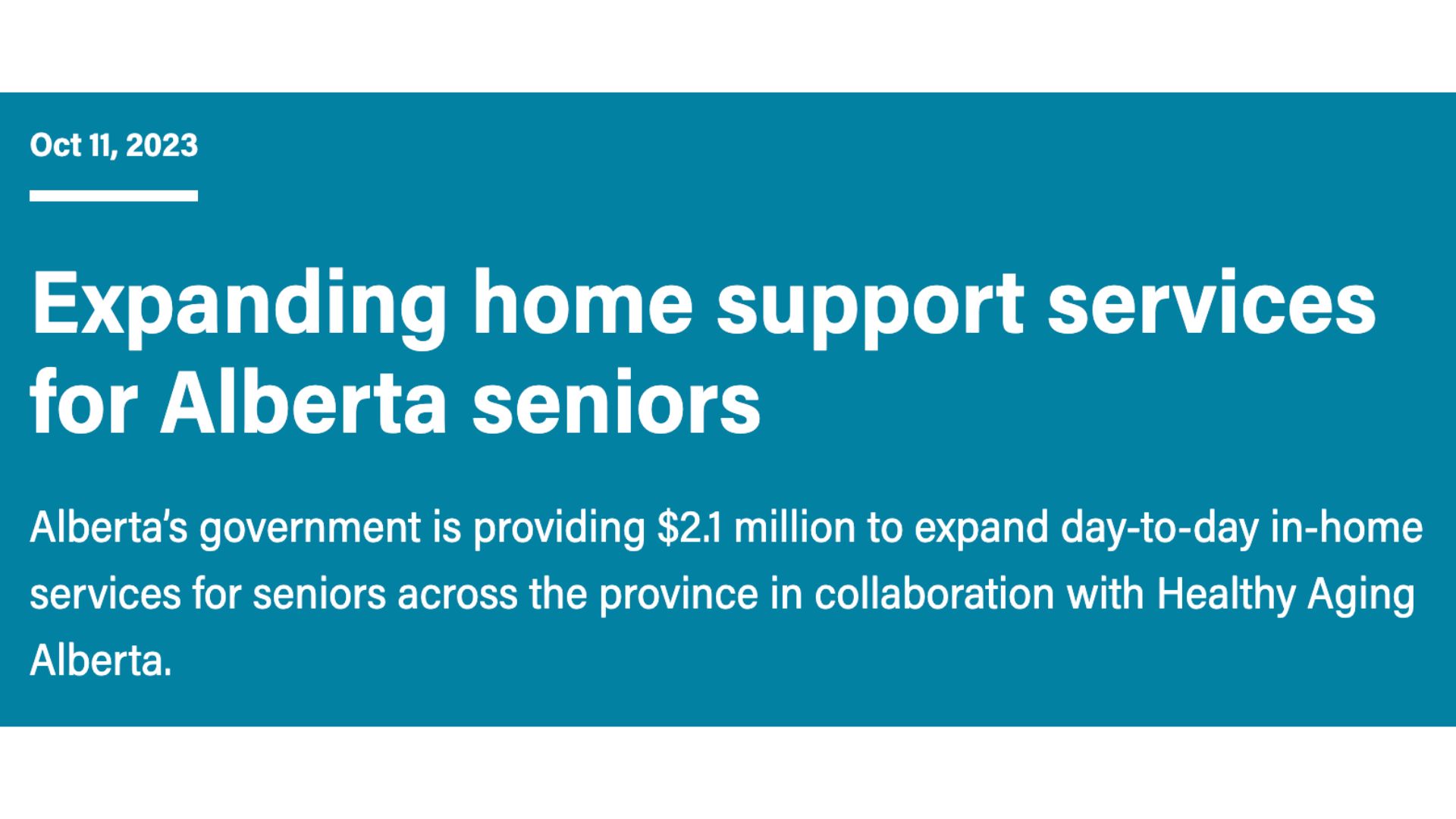 October 11, 2023: To help maintain seniors' well-being, independence and safety in their homes and communities, 15 community organizations have received funding to help them expand their services. Six initial grants were awarded in July 2022 for projects that are now operating and nine additional grants were awarded in June of this year.
These non-medical services range from social and emotional supports to help with everyday tasks such as housekeeping, yard and snow removal, transportation to and from appointments, and meal delivery. Together with home care and other community services, this expansion will help address the increasing complexity of needs as Albertans age.
Approved projects – 2022
Veiner Centre Medicine Hat, $200,000
Wild Rose Community Connections High River, $200,000
Age Friendly Cold Lake Society, 200,000
Westend Seniors Activity Centre Edmonton, $150,000
Camrose & District Home Support Society, $150,000
Bashaw & District Support Services Association, $150,000 
Approved projects – 2023
Circle of Wisdom Elder and Seniors Centre Calgary, $175,000
Drumheller/Starland Older Adult Community & Home Support Project, $175,000
Grande Prairie Seniors Outreach Meals on Wheels, $169,927
Vulcan FCSS & Foodbank, $149,963
Aging Well in Community Lamont, $141,631
Bridge to Oasis Foundation Calgary, $100,000
Fort MacLeod FCSS, $79,679
Westlock and District FCSS, $55,900
Beaverlodge FCSS Meals on Wheels, $30,000