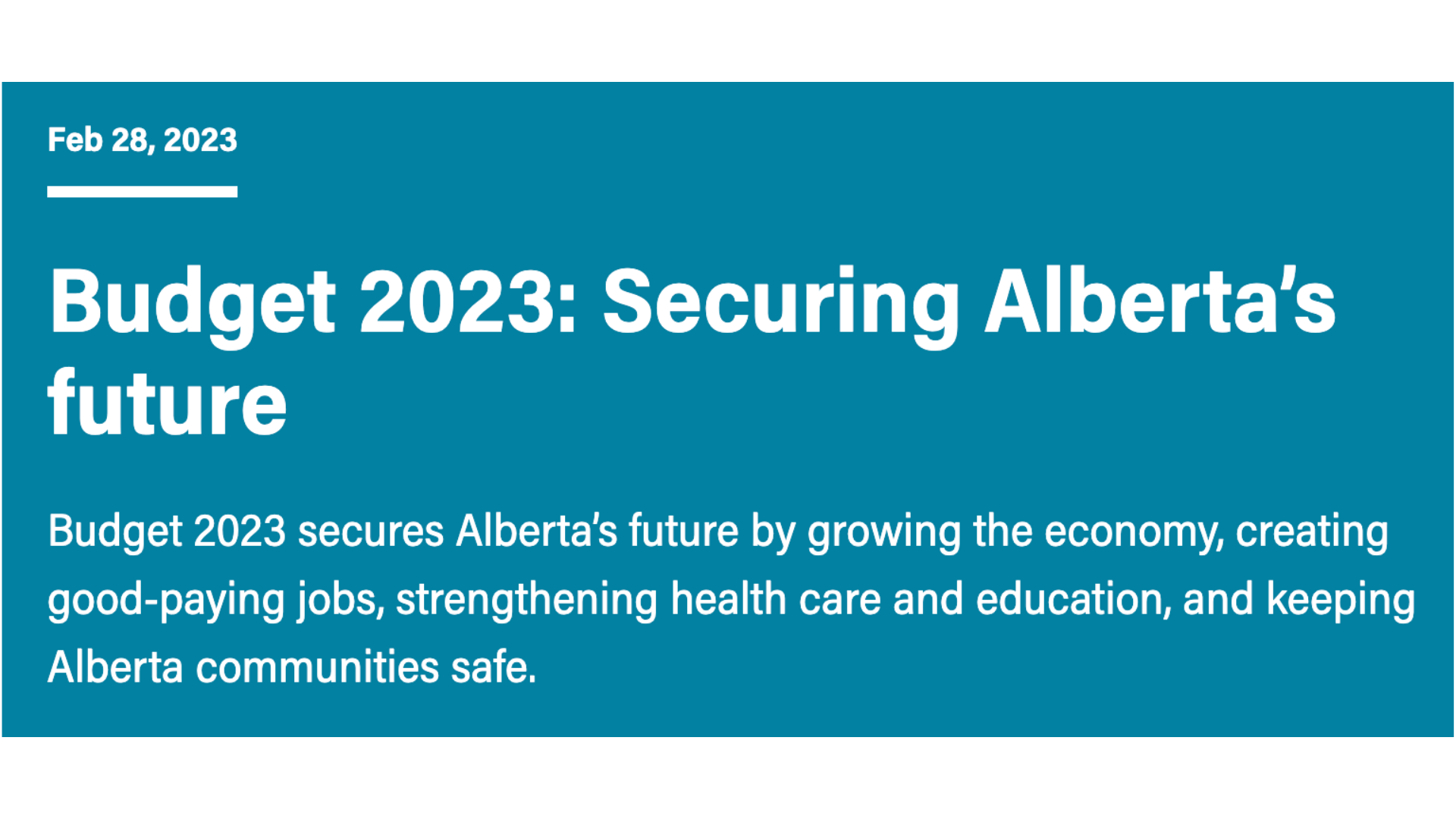 From the news release:
Budget 2023 secures Alberta's future by growing the economy, creating good-paying jobs, strengthening health care and education, and keeping Alberta communities safe.
Revenue
In 2023-24, total revenue is estimated to be $70.7 billion, which is $5.4 billion lower than the forecast for 2022-23. Commodity prices are expected to soften due to fears of a looming global recession, while investment income is expected to recover well after dropping in 2022-23.
Revenue is expected to remain above $70 billion in following years. The revenue forecast for 2024-25 is $71.7 billion and for 2025-26 is $72.6 billion.
In 2023-24, corporate income tax revenue is estimated at $5.9 billion, down 7.8 per cent from 2022-23, largely due to declining commodity prices.
Non-renewable resource revenue is estimated to be $18.4 billion in 2023-24, down from the highest-ever resource revenue of $27.5 billion forecast in 2022-23.
Expense
Total expense in 2023-24 is $68.3 billion, which is $2.6 billion more than the forecast for 2022-23.
Total expense is expected to be $69.7 billion in 2024-25 and $71.2 billion in 2025-26.
Surplus
A surplus of $2.4 billion is forecast for 2023-24 compared with $10.4 billion in 2022-23.
Surpluses of $2 billion and $1.4 billion are forecast for 2024-25 and 2025-26, respectively.