Alberta and Canada to Match Canadian Red Cross Donations to Support Alberta Wildfire Response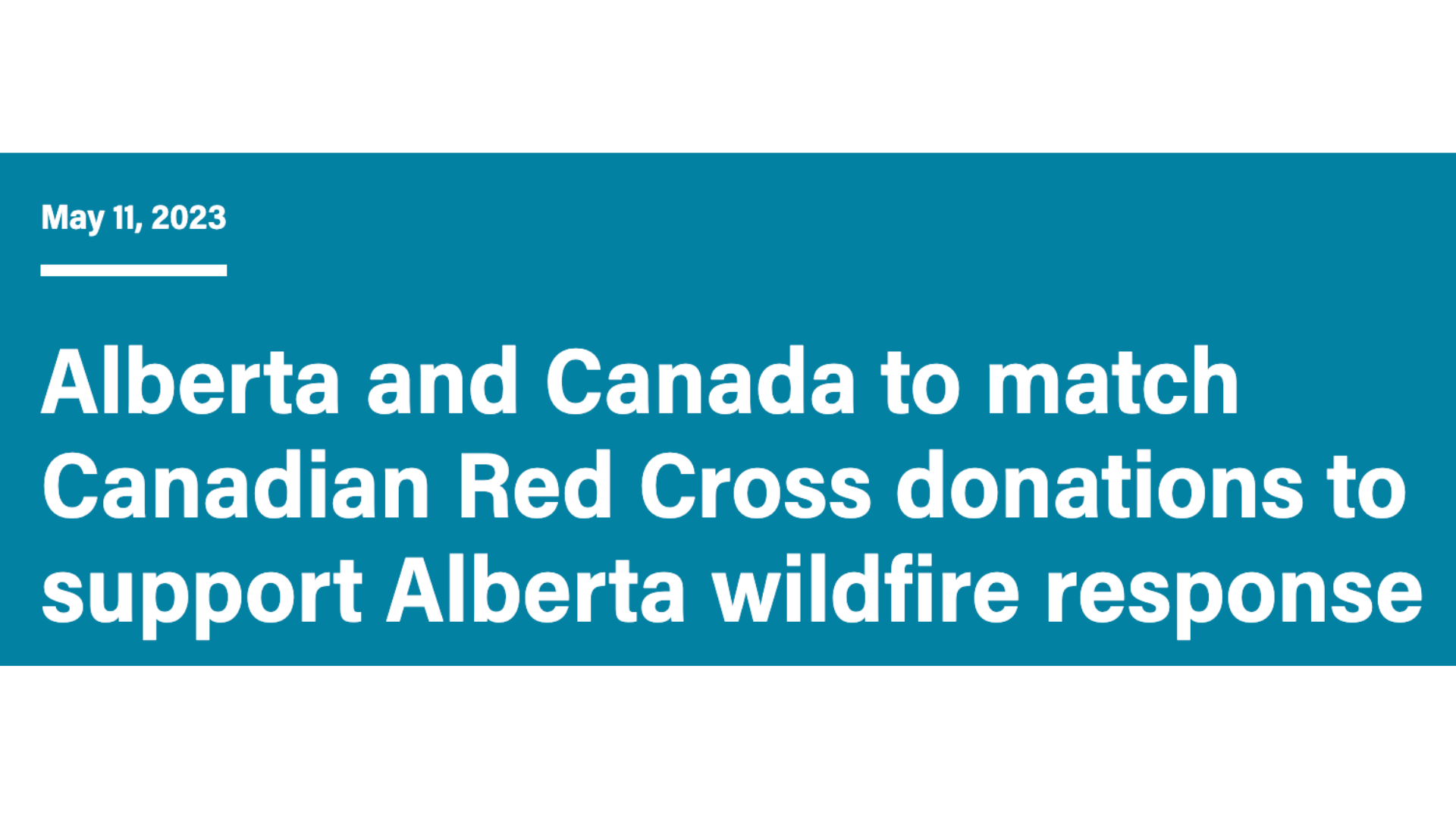 The widespread impact of the wildfires in Alberta calls for such a federal-provincial partnership and demonstrates the shared commitment to support Albertans through these difficult times.
The Government of Canada and the Government of Alberta will each match every dollar donated to the Canadian Red Cross 2023 Alberta Fires Appeal. This means that every $1 donated will become $3 to support those affected by the wildfires.
Donated funds will be used for immediate and ongoing relief and recovery efforts in response to the devastating wildfires. The funds will support a range of emergency services the Canadian Red Cross may deliver to those in need. Donated funds will allow the Canadian Red Cross to support community organizations to support impacted people and communities as they begin the long process of recovery for increasing events. Other supports may include financial assistance for immediate unmet needs, and other essential services not covered by federal or provincial programs.