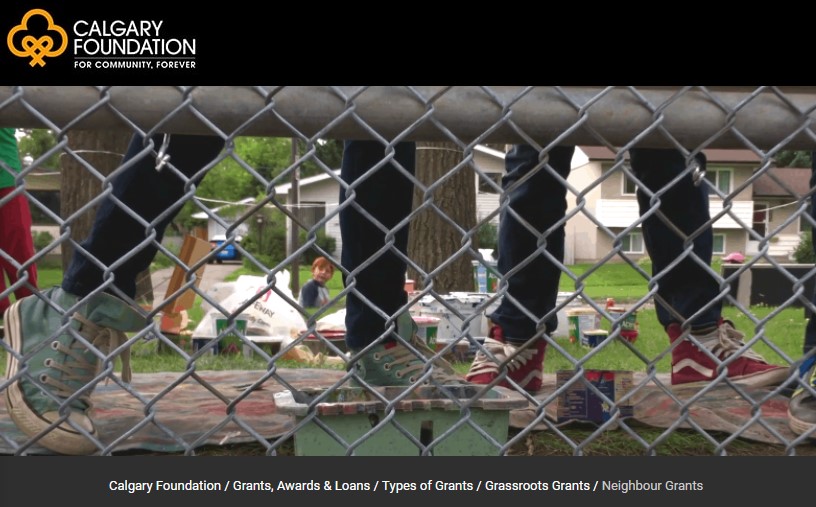 Neighbour Grants offers up to $7,500 to help people build their sense of inclusive belonging in their own neighbourhoods and communities.
To qualify for a Neighbour Grant:
Registered charities must use a community development approach and have meaningful project leadership roles for grassroots people from the project community.
If your group is not a registered charity, call the Calgary Foundation to discuss grant options.
LEARN MORE HERE