WE Seniors - A physical and online community hub for people 55+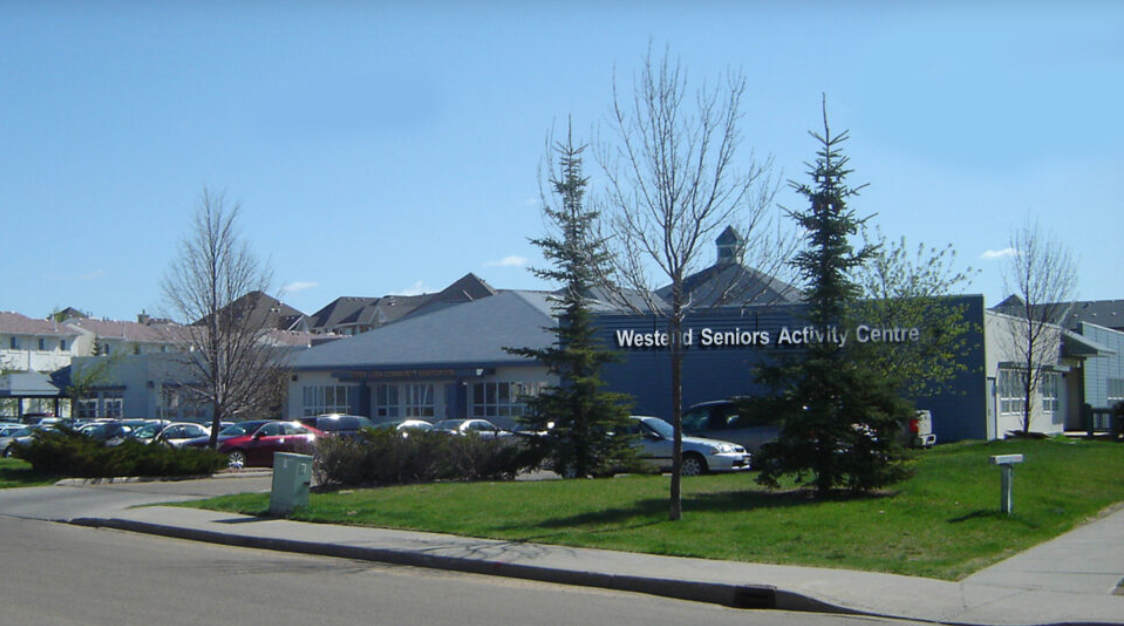 We Seniors, Westend Seniors Activity Centre in Edmonton is a community hub where people 55+ can drop in and connect with others. Since March 2020, the centre has been completely re-invented to accommodate helping seniors during the "new normal".
If seniors are going to be online, we want them to have a fun, positive, engaging experience. A lack of technology experience should not be a barrier as we offer our members a degree of normalcy by provide them access to the same classes and instructors through an online platform.
ONLINE PROGRAMS FOR OLDER ADULTS 55+
We are currently only offering over 45 on-line classes via ZOOM...Dance, Fitness, Lifelong Learning, and Yoga; we have a wide variety available to them. Cost varies per class. 
We also are offering free 1-on-1 training for adults 55+ who want to learn how to participate in online zoom classes. 
I should mention that since March 2020, when our centre originally closed due to Covid-19 restrictions:
We have trained over 150 seniors on how to use Zoom with each of those training sessions being anywhere from 20-90 minutes long. 
All of the seniors who were taught ZOOM participated in at least one of our online classes.The majority have continued to do so throughout the pandemic. 
In 2020, we had a total of 952 seniors take our onsite and online programs with 479 (50%) of them taking our online Zoom programs. This dispels the myth that seniors are afraid of computers and of trying something new! 
Our seniors love taking classes!  To date, we have had a total of 1670 registrations for online classes. This means our 952 seniors are taking more than one class!  We have folks in their 80s and 90s engaged on Zoom, including one instructor in that age bracket!
MEAL PROGRAM
Did you know that 65% of seniors admitted into hospital emergency wards are suffering from malnutrition and, as a result, their average length of stay is 3 days longer than other patients? We understand many seniors are unable to have access to nutritious and affordable meals from reliable food providers, and that is why our centre is taking the initiative in creating our Meal Program for seniors in the greater Edmonton area. The following are some of the highlights of the frozen meal program: 
OPEN TO PUBLIC  – Our meal program is open to everyone.  You do not have to be a WSAC member to place an order. 
FREE DELIVERY FOR SENIORS – available for seniors who do not drive OR who are unable to come to our centre. We have a team of volunteers and have also partnered with Drive Happiness to ensure seniors can get their orders within a few days of placing them. 
MADE FRESH - Fresh meat and vegetables, fruit, etc. are purchased the day before our kitchen staff prepare the meals.  This is to ensure only the best ingredients go into every meal we prepare. They are then immediately frozen and because we normally sell out every menu, they are only in our freezers for about 2 weeks. 
EASY TO PREPARE - Meals are cooked and then frozen - seniors simply need to reheat. 
LOTS OF VARIETY – Our menu changes every 2 weeks - seniors or their caregivers can visit our website to see the latest entrees, frozen soups, and baked goods to choose from! 
PLACE YOUR ORDER & PICK UP RIGHT AWAY – We update our in-stock items daily on our website so seniors can come by and pick up!
CURBSIDE PICK UP AVAILABLE - for those who do not want to enter our building.  They can simply place an order online or call our centre and we can have it ready for easy pickup!
WEBSITE
As well as outlining the classes we offer, our website features different sections to engage our members. Our INTERESTING READING section features a variety of articles, on topics such as health and wellness, sports, home and garden, fitness, and more!
Our ONLINE ACTIVITIES section features:
BRAIN GAMES - seniors can visit this section and download word searches, crossword puzzles, and weekly "brain game" activity books!
FREE E-BOOKS - we have heard from our members that they don't like to do activities online that require them to sign up or give their email addresses. So, we have found free e-books - 23 of "the classics" for them to read. Books such as Tom Sawyer, Sherlock Holmes, Kidnapped, The Legend of Sleepy Hollow and more for them to read. They simply click on a website link and it takes them to the books.
FUN FILMS TO WATCH - The National Film Board of Canada has some wonderful films in its archives. Each month we share some of our favorites that we feel seniors will enjoy!
FUN WEBSITES TO VISIT - Stonehedge, The Great Wall of Chins, World Heritage Sites such as the Pyramids, and Canada...seniors can take virtual trips to see these remarkable places!
FUN PAST TIMES - a 4 part video series on How To Knit, a 5 part series on How To Write Your Family History...we share fun online classes on topics we think seniors are interested in!  
Although we cannot offer in-person events at our centre, we are working hard to provide seniors with events they can participate in.  For example, in February we are hosting a virtual Name That Tune event. 
Website Link
---