Step Ahead Tech Help for Seniors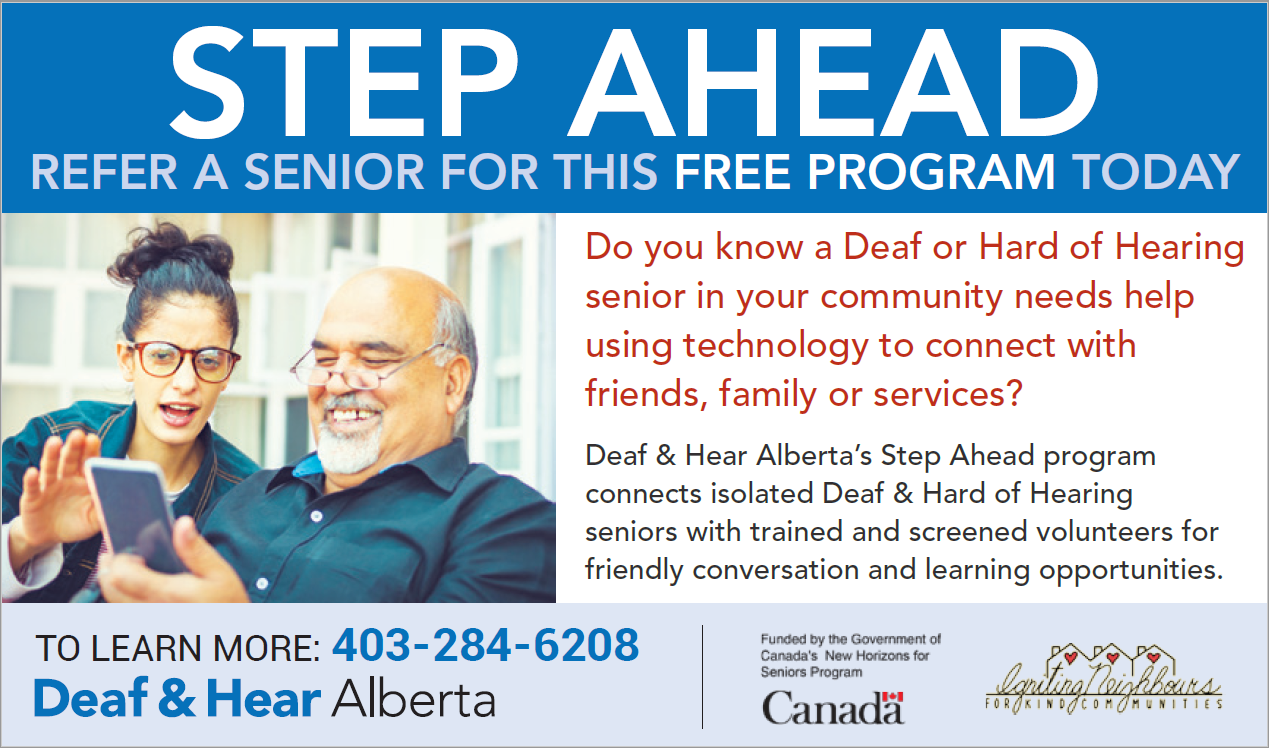 Do you know a Deaf or Hard of Hearing senior in your community? Do they need help using technology to connect with friends, family, or services?
Are you looking for volunteer opportunities in your community? Are you comfortable with iPad technology, social media, and apps?
Deaf & Hear Alberta's Step Ahead program connects isolated Deaf & Hard of Hearing seniors together with trained and screeded volunteers for friendly conversation and learning opportunities. Refer a senior for this free program today or volunteer by contacting Leslie Barchman, Program Manager at leslie@deafandhearalberta.ca or 403 284 6208. 
Website Link
---