Justice Sector Constellation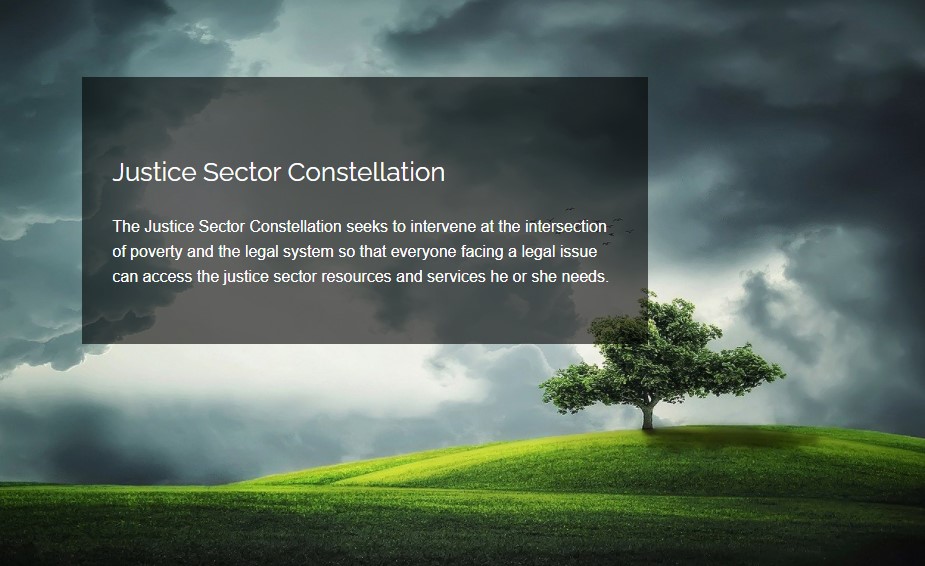 The Justice Sector Constellation (JSC) is a collective impact initiative that brings together justice sector administration, service providers and stakeholders to address systemic issues within the justice sector; issues beyond the mandate and capacity of any one organization to address.
Below are several resources that the JSC has developed over the last couple of years:
Poverty & the Law Module: This module is free to take, and participants learn about poverty and the intersections with the law.
Post-release Journey Maps: Journey maps provide a visual representation of the process individuals can follow to find support and resources at transition points in life.
Child-minding Resource: This was created in response to the increasing presence of children at the Calgary Courts Centre. This infographic identifies childcare facilities near the Calgary Courts Centre that accept children on a drop-in basis. Childcare options allow individuals to be fully present as they attend to their legal matters while avoiding unnecessary adverse exposure to inappropriate or traumatizing experiences for their children.
READ MORE HERE
Website Link
---