Allied and Partner Organizations
Resources on CORE include checklists, toolkits, reports, studies, videos, and other materials on topics relevant to those working or volunteering in support of healthy aging and older adults independent living.
Aging2.0
Founded in 2012, Aging2.0 strives to accelerate innovation to address the biggest challenges and opportunities in aging. Aging2.0's international, interdisciplinary and intergenerational community has grown to 40k+ innovators across 20+ countries. The volunteer-run chapter network, which spans 80+ cities, has hosted more than 550 events around the world. Aging2.0 is run by a "small-but-mighty" team out of San Francisco, California and Chapter Ambassadors in more than 80 cities around the globe. For more information, please email info@aging2.com.

Active Aging Team
UBC's Active Aging Team brings together scholars, community stakeholders and government to address needs, issues and opportunities of an aging society. Together they seek to positively impact the lives of older adults by focusing on key drivers of health, including social connectedness, mobility, and physical activity. Through co-leadership with communities and through cross sector collaboration AARt is leading a number of initiatives that benefit older citizens, such as the Re-imagine Aging research cluster at UBC; Active Aging BC and its signature program, Choose to Move; and an Implementation Science Hub focused on older adult health promotion, the Active Aging Research Team moves best evidence into action and practice.

The Science and Technology for Aging Research (STAR) Institute
The Science and Technology for Aging Research (STAR) Institute at Simon Fraser University serves as the focus for translational research in the rapidly growing area of technology and aging. The Institute supports the development and implementation of technologies to address many of the health challenges encountered in old age, as well as address the social, commercial and policy aspects of using and accessing technologies. The STAR Institute is driven by three key objectives: 1) Support optimal healthy aging through research, innovation, policy development, and training; 2) Develop talent to meet the needs of BC technology businesses; and 3) Stimulate innovation, policy and business opportunities in the BC technology sector.

Allies in Aging
Allies in Aging collaborates to connect seniors across our communities through leadership, outreach, transportation, training and advocacy. Four key projects were developed to connect seniors who are 75+ with people and services to reduce isolation due to disability, low income, language or cultural barriers. Allies in Aging resources and tools are available to strengthen our collective ability to reduce seniors' social isolation. Explore Fact Sheets and training materials, effective outreach strategies and transportation initiatives.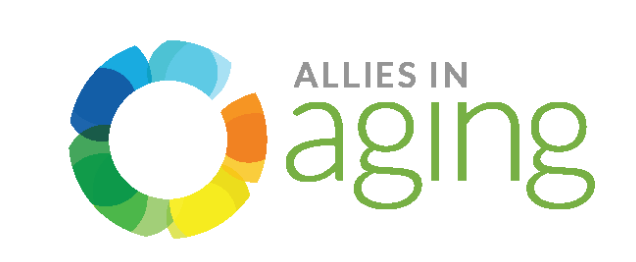 Healthy Aging Collaborative On-line Resources and Education
Healthy Aging Collaborative On-line Resources and Education is a platform to connect community based seniors services organizations and allied agencies and individuals in British Columbia. CORE is designed to provide up-to-date information, resources, and training opportunities and to make it easier to communicate, coordinate, and collaborate in order to help build capacity, strengthen the network, and develop a collective and cohesive voice among volunteers, staff, and others who support healthy aging initiatives. CORE British Columbia is CORE Alberta's counterpart in B.C.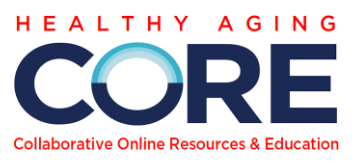 ParticipACTION
ParticipACTION has been encouraging Canadians to get healthy by getting active since 1972.  Through programs, research, and resources, ParticipACTION works with partners, which include sport, physical activity, recreation, organizations, government and corporate sponsors, to make physical activity a vital part of everyday life.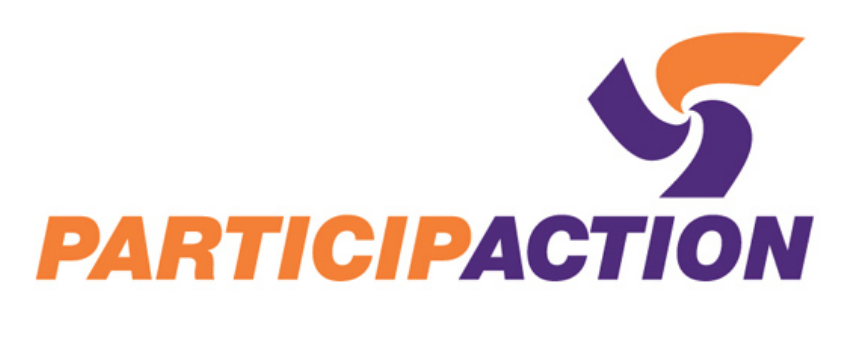 Osteoporosis Canada
Osteoporosis Canada is the only national organization serving people who have, or are at risk for, osteoporosis. The organization works to educate, empower and support individuals and communities in the risk-reduction and treatment of osteoporosis.  We provide evidence-based information to patients, health care professionals and the public to include free publications, a bilingual toll-free information line, educational programs and referrals to support groups and community resources. We teach Canadians how to improve their bone health so osteoporosis can never take hold. We support those already diagnosed, and work to improve their quality of life. And we pursue research and treatment breakthroughs that keep more people healthy. Together, we will make Canadians unbreakable.

National Collaborating Centre for Indigenous Health
The National Collaborating Centre for Indigenous Health (NCCIH) is a national Indigenous organization established in 2005 by the Government of Canada and funded through the Public Health Agency of Canada (PHAC) to support First Nations, Inuit, and Métis public health renewal and health equity through knowledge translation and exchange. The NCCIH is hosted by the University of Northern BC (UNBC) in Prince George, BC.

CARP
CARP (Canadian Association for Retired Persons) is Canada's largest advocacy association for older Canadians. Today CARP has more than 320,000 members. As a non-partisan association, CARP is committed to working with all parties in government to advocate for older Canadians. Its mission is to advocate for better healthcare, financial security, and freedom from ageism. CARP members engage in polls and petitions, email their elected representatives, connect with local chapters and share stories and opinions on urgent issues.