Survey: Forward with Dementia
Forward with Dementia is inviting ALL Canadians to take part in a new research study, and share your thoughts about dementia! Click https://bit.ly/FWD-survey to access the survey in several languages.
We are particularly interested in hearing from members of diverse cultural and linguistic communities. This survey has been reviewed and received ethics clearance through a University of Waterloo Research Ethics Board. Funded by the Public Health Agency of Canada.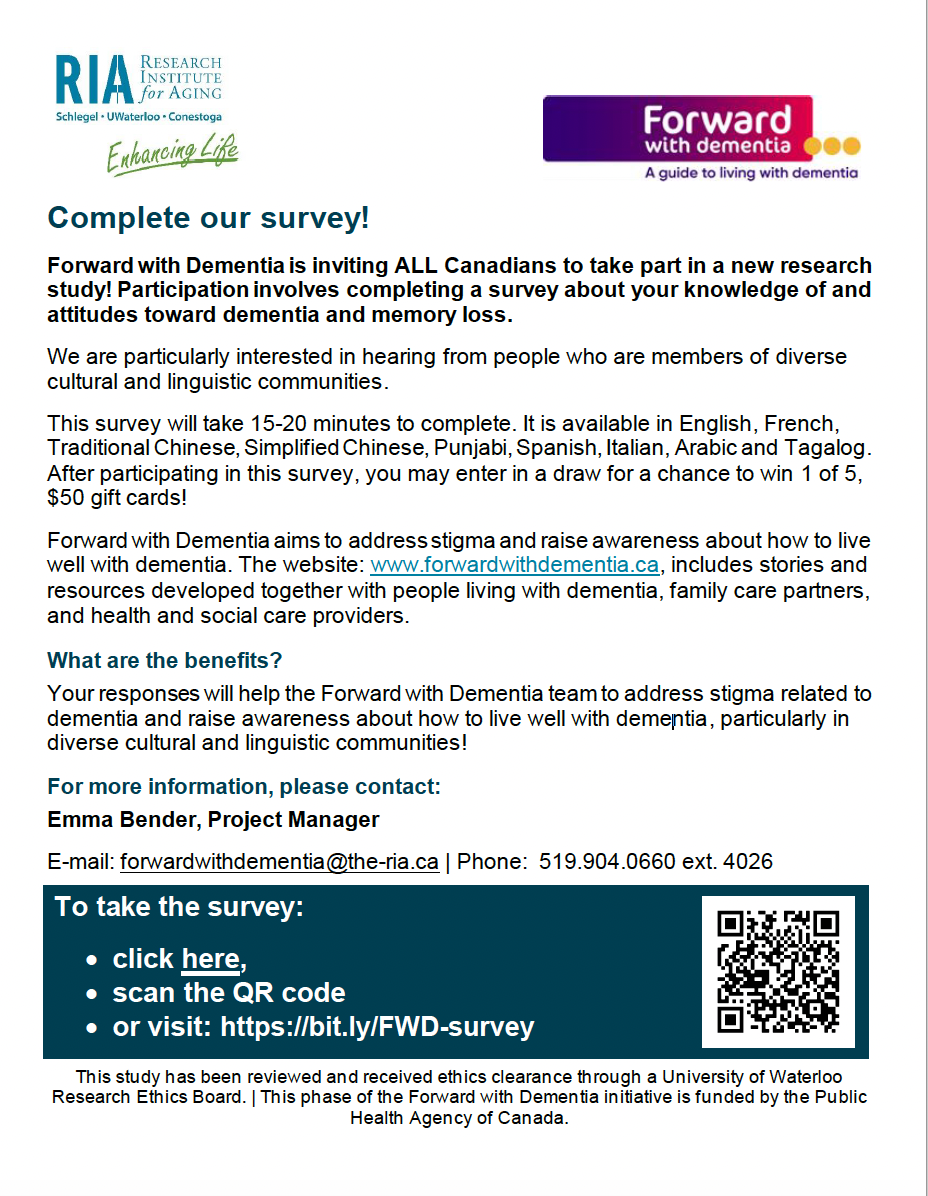 By

Research Institute for Ageing (RIA)

Subject Area

Mental Health and Wellness
General Health and Wellness

Audience

Academics
Funders
Government (Politicians, Policy Makers) and Health Authorities
Service Providers (Non-profits, Community Organizations, Local government)
Caregivers, Seniors & Volunteers
Government
Health Authorities

Category

Research & Evidence
Evidence-based & emerging practices