City of Calgary Arts and Culture Microgrant (deadline September 13, 2023)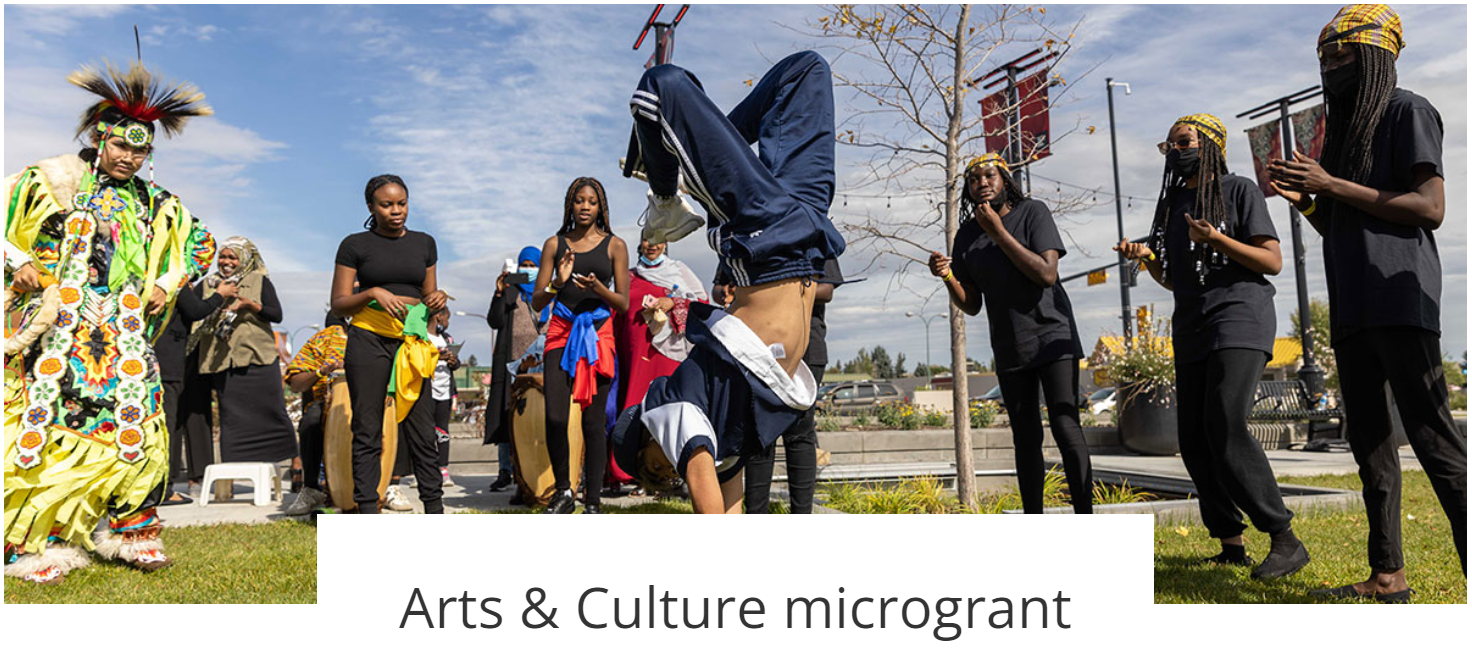 Non-profits and registered charities, including Community Associations and Business Improvement Areas, can apply for between $500 and $50,000 in funding for community-based arts and culture initiatives. Artists are invited to partner with one of these organizations to create an initiative that makes public spaces more inviting.
Eligible initiatives must:
Be new or improved over previous years.
Support local and publicly accessible programming and creative placemaking.
Include community-run projects and installations, opportunities for local artists and culture makers, events, activations in winter months, or activities with an Indigenous or multicultural focus.
Strengthen the local economy and contribute to community spirit and wellbeing.
Activity ideas could include a community mural, neighbourhood concert, winter carnival, cultural celebration or another creative idea you have. 
Note: Organizations that receive funding support from the Festivals and Events Subsidy Program are not eligible to receive an Arts & Culture microgrant.
Tier 1: $500 to $5,000
Supports small initiatives with up to 100 per cent of eligible expenses per applicant.
Apply a minimum of 30 days before your initiative start date. Funds are awarded on a rolling basis until all funding is allocated. 
Tier 2: $5,001 to $50,000
Supports up to 50 per cent of eligible expenses per initiative. 
Apply by March 22, 2023 for initiatives taking place between June and November 2023.
Apply by September 13, 2023 for initiatives taking place between December 2023 and May 2024.
Visit the site for more information.